Future Proof Your MLS with Spark
The Spark API goes beyond listing data, handling elements such as Contacts, Saved Searches, and Client Favorites while maintaining hyper-local and MLS-specific fields. The Spark API supports vital RESO® Data Dictionary and Web API industry standards. With the Spark API, MLSs gain full data portability and permission-based content control.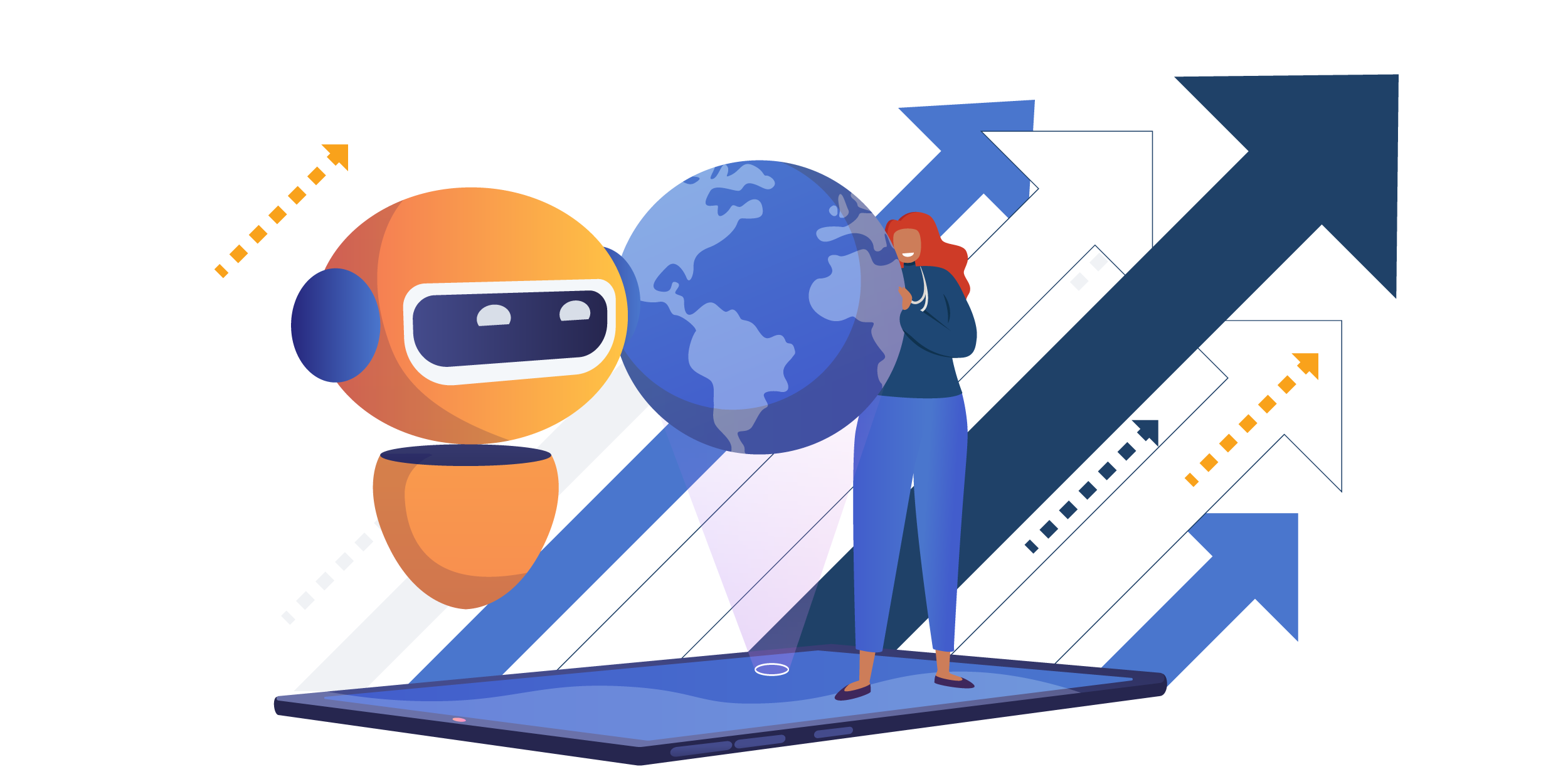 Want to learn more about setting up an API data plan?
Head over to our API Hub for introductory information on how to get started.
The Spark Datamart: Your API Data Access Destination
Think of an app store, but full of data plans for Developers. It completely automates the data licensing process, bringing MLS-created Data Plans (VOW, IDX, etc.), licensing terms, pricing, automated approvals, billings and usage tracking together in one secure, convenient online space.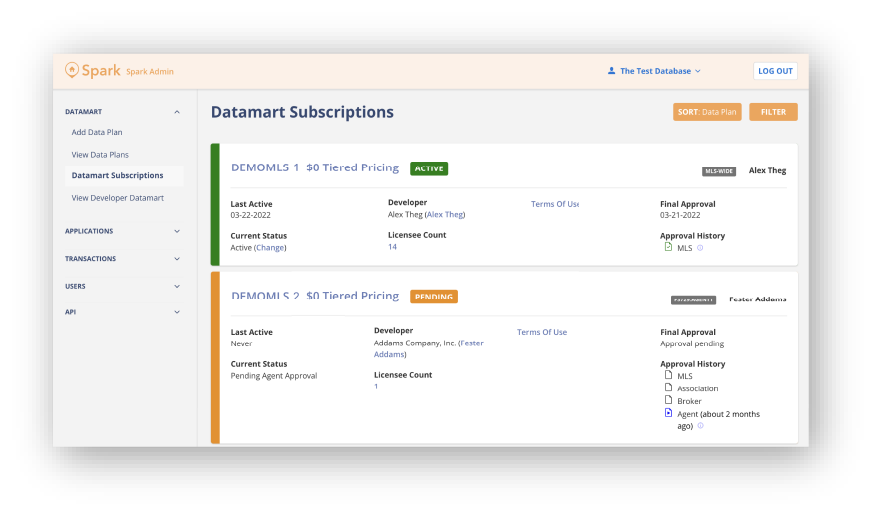 Key Spark Datamart Features
Approvals, Creation & Automation
It's As Simple As Copy/Paste
If your MLS has its own pre-existing license agreement you can copy and paste it on the licensing tab. Developers will be required to accept terms when they sign up for a Data Plan.
If your MLS doesn't have its own license agreement our Spark Developer Agreement and API Terms of Use will require all Developers to abide by the MLS rules and terms automatically.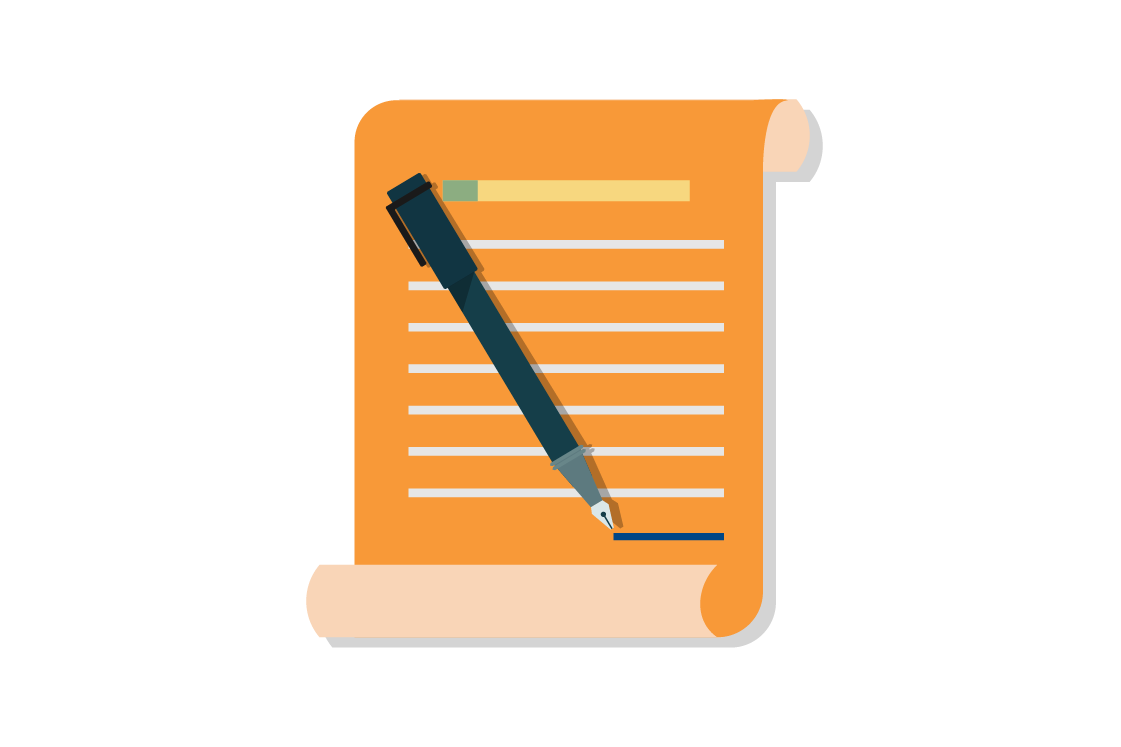 To Bill or Not to Bill?
Your MLS can create and apply pricing to Data Plans as a source of non-dues revenue. If your MLS doesn't charge fees to members, a "free" pricing plan can be created and members can continue to enjoy that great benefit.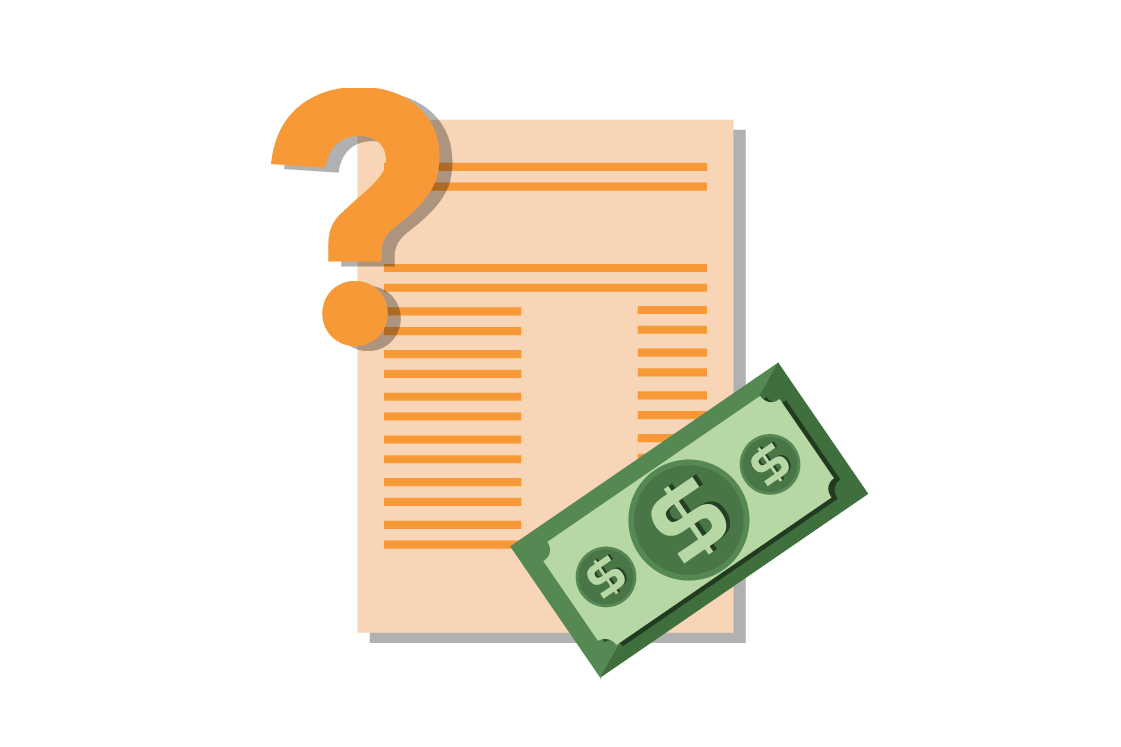 You're Always In Control
Your MLS determines who needs to approve data access.  You're in control of setting every step up, exactly how you want it to flow. With easy access control you can automate API key creation and easily temporarily suspend or cancel data access.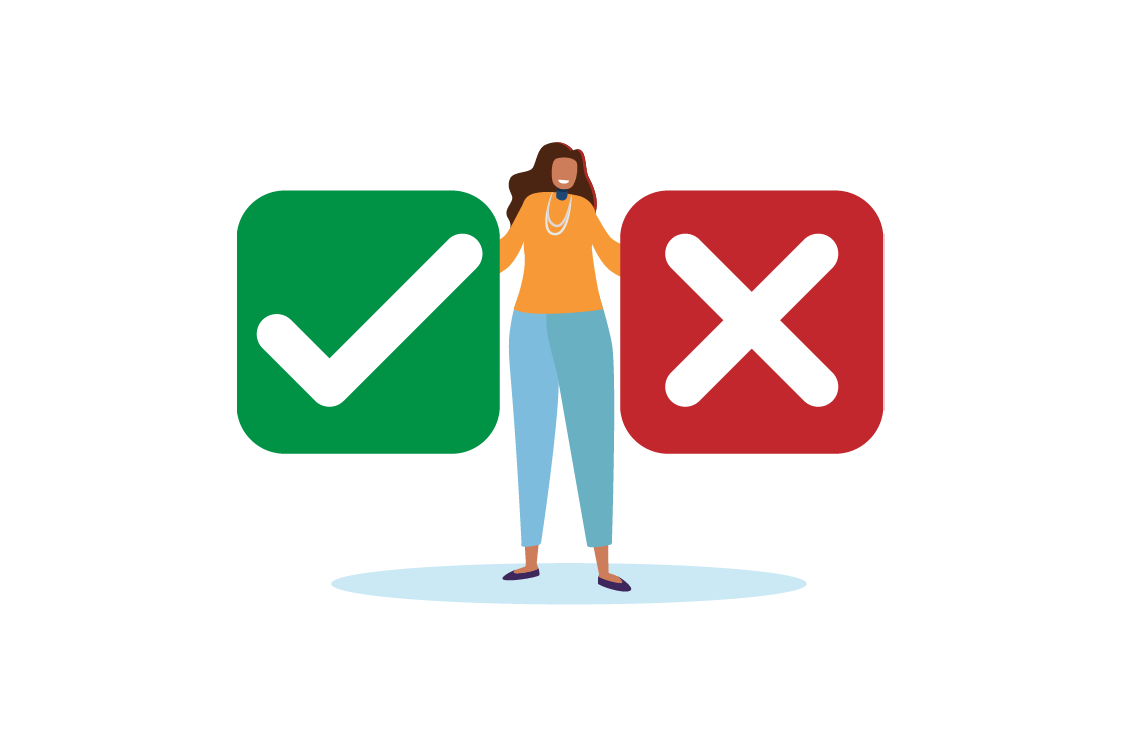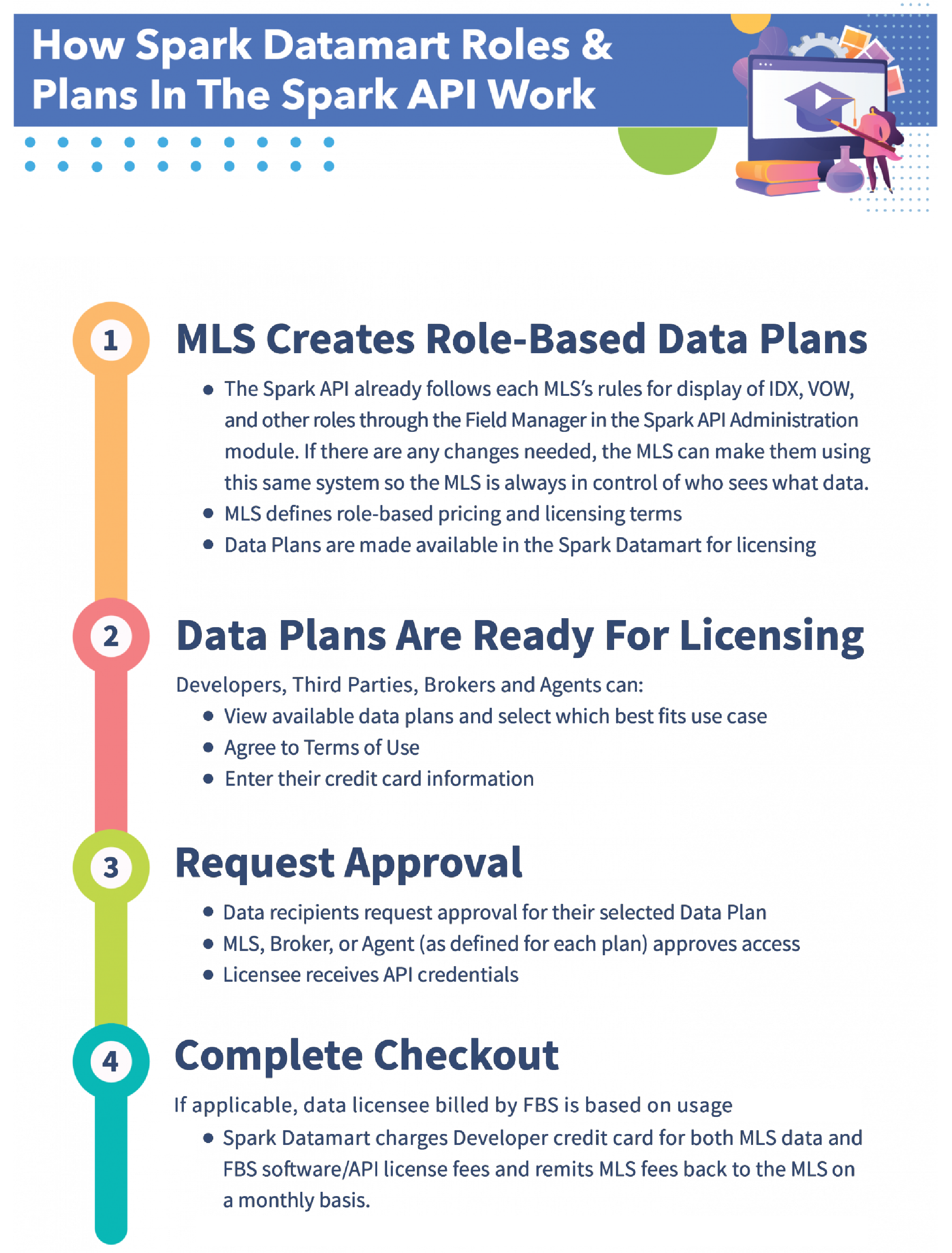 Create Your Data Plan Today
Help your MLS save time by automating your data licensing process.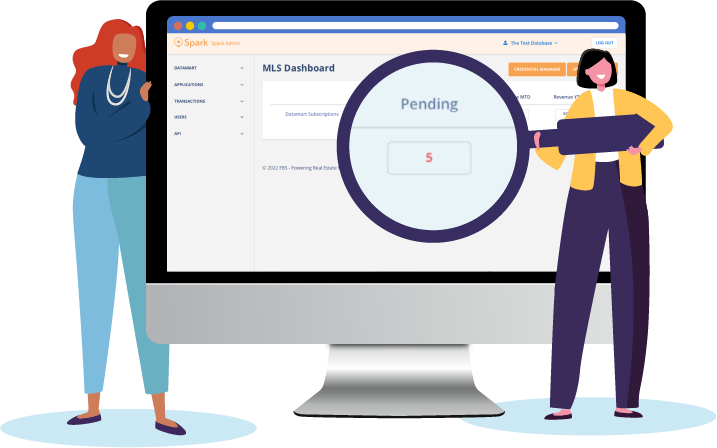 Spark Admin Academy
Questions once you've set up your Data Plan? The Spark Admin Academy has resources to help answer them! Whether they're about the approval process, Datamart, role manager or another topic, we'll dive into it with video tutorials, FAQs, quick tips and more!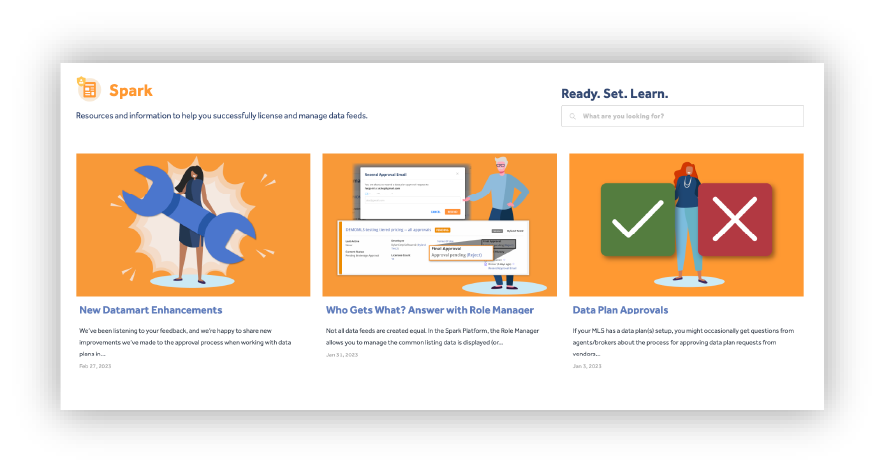 Partnered With RESO To Create Innovation That Lasts
RESO builds the framework for streamlined real estate technology standards and we proudly stand with them as a thought leader in the industry to help them create open standards that drive technology innovation.
Our CEO, Michael Wurzer, has been called "a perennial champion for the adoption of data standards in the real estate industry." He also serves as the Vice-Chair of the Real Estate Standards Organization (RESO). Watch the video to learn how he thinks RESO will impact real estate's future.